The American Association of University Women (AAUW) and Senior Collaborative Indian River County are hosting the second annual Senior Expo, a free event with information and presentations geared towards seniors. The Senior Expo 2022 will take place on March 10 from 9:00 a.m. – 1:00 p.m. at the Intergenerational Center (1590 Oslo Road) in Vero Beach.
Over 50 vendors will be in attendance showcasing their information, and attendees will be able to visit with each vendor, and participate in health checks, and purchase food and refreshments.
"We are excited to be part of this event with AAUW," says Randy Riley, Executive Director of the Senior Collaborative IRC. "The Collaborative's mission is to improve quality of life for all Indian River County seniors, and this event does just that."
AAUW is a non-profit organization that advances equity for women and girls through advocacy, education, and research. The group founded the Senior Expo in 2019 and is turning it over to the Senior Collaborative after this 2022 event. For more information about AAUW or the Senior Expo, please visit www.aauwverobeach.org.
Presentations – Room 112
9:30 The Benefits of Music Therapy and How It Helps VNA Patients
Moreen Burkart, MT-BC – VNA Music Therapy Manager
10:15 The Great Retirement Income Gap
Joanne Sardella, CFP®, ChFC® Financial Advisor – Raymond James Financial Services, Inc.
Elizabeth A. Blackburn, CLTC, RHU, CLU – Regional Sales Director, Care Solutions OneAmerica
11:15 Osteoporosis: Misconceptions and Facts
Alexander Williams, MD – Endocrinologist – Cleveland Clinic Indian River Hospital
12:15 An Introduction to End-of-Life Planning
James Young, Director – Millennium Cremation Services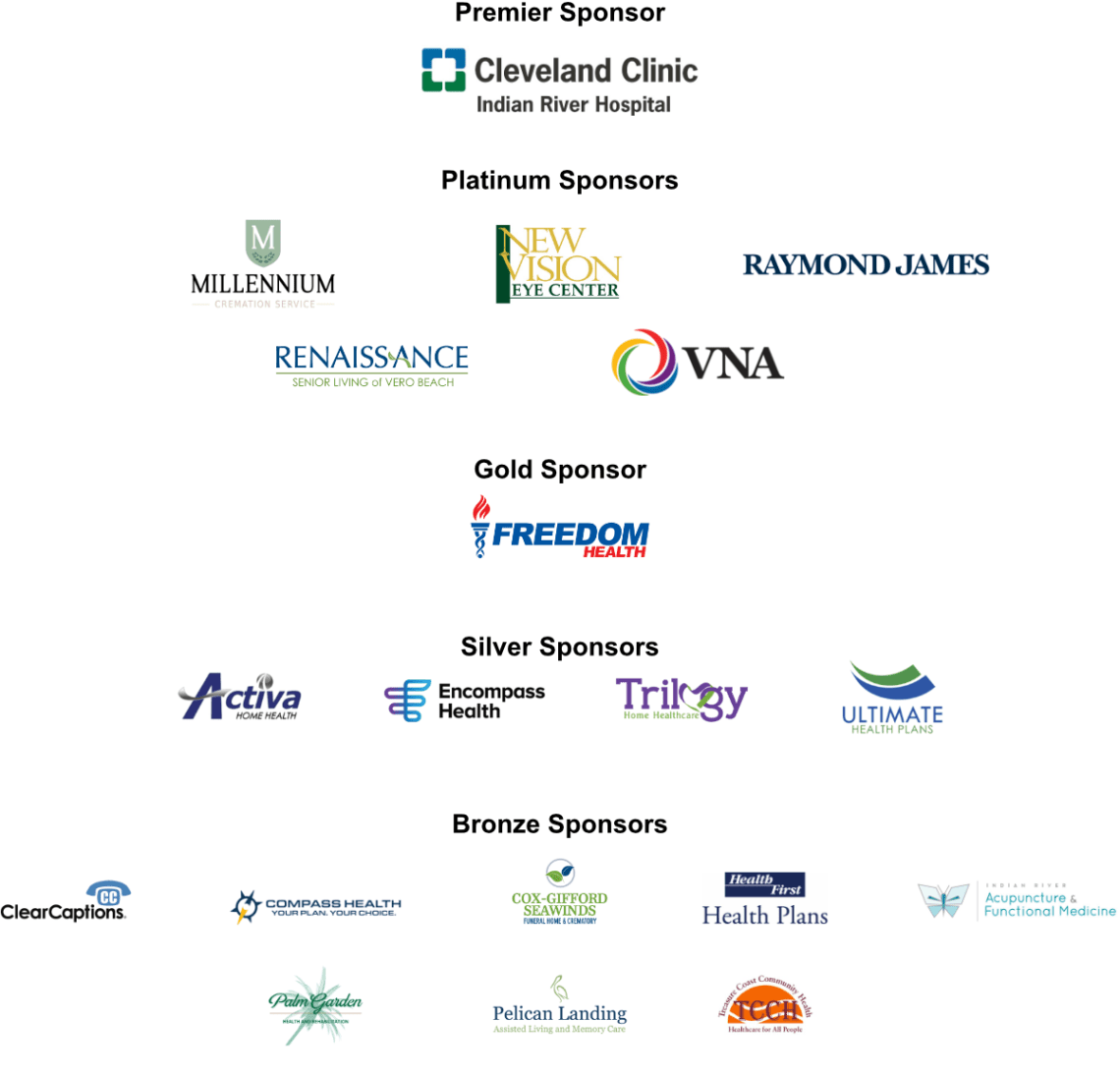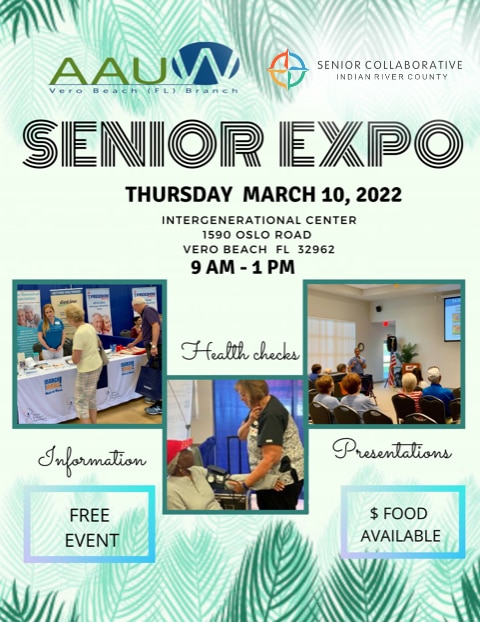 Intergenerational Recreation Center, 1590 9th St.